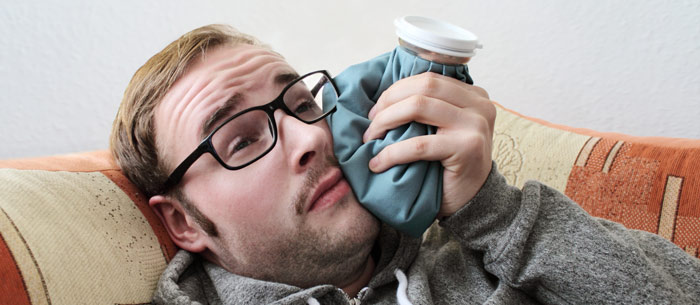 Are you suffering from severe tooth pain? You may be in need of root canal therapy. While it can be intimidating, root canals are an extremely routine procedure and have a high success rate. At Choice Austin Dental, we perform safe root canal treatments to provide you with a permanent solution for tooth pain. Call to schedule your appointment with our dentist in north Austin!
What is Root Canal Therapy?
Root canal therapy is the process of removing the inflamed pulp of your tooth. First, we'll make a small hole in the crown of your tooth to give us access to the canal. Next, we'll carefully remove the infection and clean your canal. After the cleaning, a tooth-colored material will be used to seal off the canal and prevent future infection. If the structure of your tooth has been compromised, we may place a dental crown over it to improve its appearance and allow you to eat with ease.
We take a conservative approach to dentistry and aim to keep your natural teeth in place whenever possible. Oftentimes, root canal therapy can save you from needing a complete extraction. Our team will almost always recommend root canal therapy before opting to remove the tooth. This way, your jawbone density is preserved and you don't have to look into tooth replacement methods.
Frequently Asked Questions
What is a root canal?
A root canal is simply the pulp-filled, inner layer of your tooth. Treatment is only necessary when this pulp becomes inflammed and infected.
How do you treat a root canal?
Treating a root canal requires the removal of the infected pulp of your tooth. Your canal will then be sealed off to restore its functionality.
Do root canals hurt?
During your root canal procedure, a local anesthetic is used to numb the area we're working on so the most you should feel is slight pressure. Our goal is to keep you comfortable and get you back to your daily routine the very next day.
How much do root canals cost?
The cost of a root canal is different for each patient, depending on the severity of your case and any insurance coverage you may have. We offer several financial options to make paying for treatment as simple as possible.
Does insurance cover root canals?
Your coverage is dependent upon your provider. If you'd like to know your specific benefits before your scheduled appointment, please call to speak with a member of our team.